Full accessible adapted van disabled tour transport holiday traveling Sicily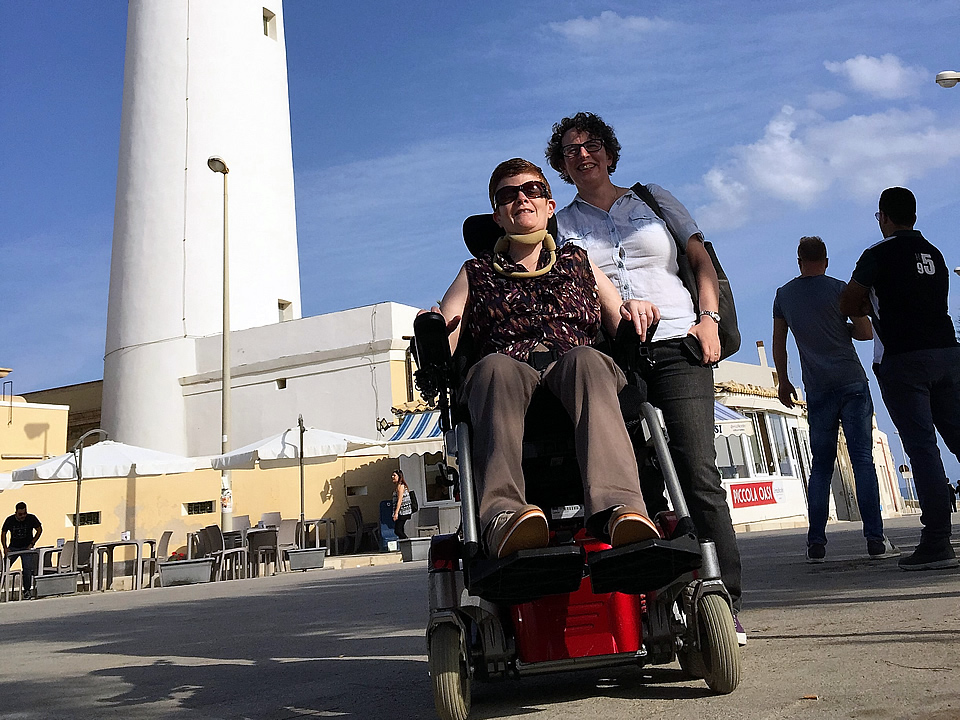 Full accessible adapted van disabled tour transport holiday traveling Sicily
Deborah Hickey
Dublin - Eire
11th October 2016
We've been on 4 trips with Vincenzo, Sorrento, Florence, Bologna and Sicily and they've all been great crack.
Vincenzo arranges the hotels and carers, and he hires and drives the wheelchair accessible van.
He finds us great restaurants and unmissable sights on and off the beaten track.
No need to stress as he checks out access and sorts out tickets wherever we go.
Sicily was wonderful, amazing scenery, fascinating sights, fabulous food, completely relaxing.
Can't wait for our next trip! Thanks,
Deborah & Julie